Description

Features of Product

Why Choose Us

Q&A
ZW0208-00 FULL SPECTRUM LED CORN GROW LIGHT
Rated Power

AC85~265V/150W

Power Consumption

50W±3%

Base

E27/E40

LED Chips

480pcs{(78

Red

+30

Blue

+3 Whit+3 Warm+6IR)x 4}

Material

Aluminum Alloy+PC

Beam Angle

360°degree

Working Temperature

-4°F ~105°F (-20°C ~ 40°C)

Cover Area

2-8m²

Life Span

50000h

ours

Working Humidity

45%-90%

Dimension

272*94mm

Installation Area
Indoor

Gross Weight

740g

Package
1pc
1.High Quality and Longer Span Life
Unique design with the petal shape, and over 50000hours span life
2.Easy to Install and Widely Uses
Fits standard E40 socket, just screw into your desk lamp, no special lamp-base necessary. Recommended coverage area up to 2-8 square and suitable for the growth of cannabis, flowers, orchids, peppers, bitter gourd, tomatoes, and lettuce.
3. Save Electricity and Maintenance Costs
Design with 480 pcs chips, with 360 degrees LED beam angle, Twice effective coverage area than other's lights.
4.Advanced Full Spectrum
The 400-760nm full spectrum includes red/ blue/ white/warm white/IR spectrum, provide plants veg and flower all stages with everything they need in the natural sunlight.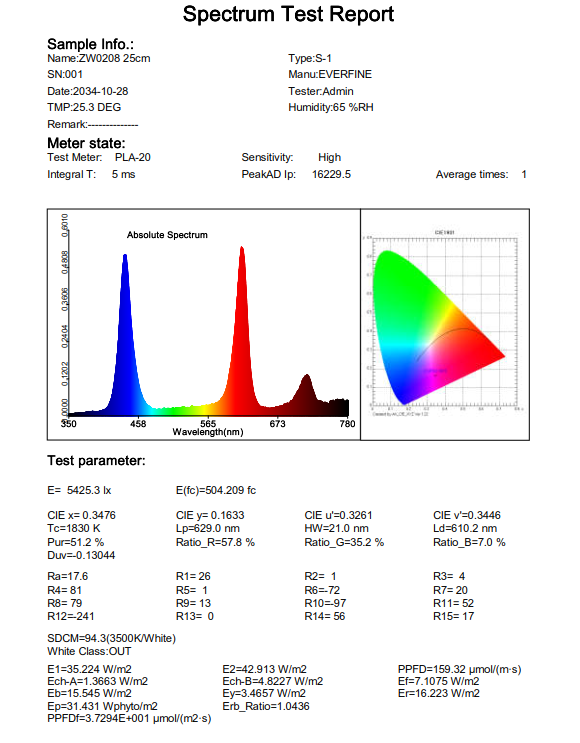 1.Unique Advantage of Factory
We have own factory and easy to control the cost to provide affordable price to our customers.
2.Fast Shipping
We have ware house which available among USA,RU, UK, AU, Germany. Fast shipping within 3~5 business days, no waiting, no custom tax needed.
3. Good Quality and Best Service
High luminous efficiency and lower power consumption with long service life. And if you have any question, you can contact us ASAP!
4.Two Years Warranty:
We offer 2 years warranty to our products and If there is a quality-related issue with the products, please kindly send the feedback to us with product pictures within 30 days after you receiving the goods. We will respond within 24 hours.
1.Q: Does it put out much heat?
A: The bulb gets warm but never hot.

2.Q: Is this grow light good for succulents?
A: Yes, this grows light can help your succulents grow better.

3.Q: What's the effect of this led grow light bulb on plants?
A: it seems to be pretty effective so far. this is my second week with the lamp and I already see drastic improvements on my dragon fruit cacti. I brought them inside after a few weeks out due to the colder weather. under the light, I am noticing they are getting more green from the yellow spots that were forming on the plants. I have no doubt in my mind that these will be perfect for getting my plants through winter months indoors.

4.Q: Is the led grow light hot?
A: Hello,
The led grow light generate only a little heat. You can keep the light about 20 inches above the plant.

5.Q: How many hours per winter day should the light be on?
A: I've been leaving mine on for at least 12 hours and my tomato plant seems to be responding well