Description

Features of Products

Spectrum Test Report

Q&A
ZW0228-00 2018 NEWEST FULL SPECTRUM LED GROWING LIGHT
Rated Power

AC85~265V/300W

Power Consumption

84W±3%

Base

US,EU,AU,UK

LED Chips

112pcs ( 52

red

+24

blue

+14white+14Warm+4IR+4UV)

Material

Aluminum+Acrylic

Beam Angle

140°degree

Cover Area

2-20m²

Life Span

50000h

ours

Hanging Distance

Seeding: 24"-30" Growth: 16"-24" Bloom: 12"-16 "

Work Temperature

77°F~113°F

(

25℃- 45℃

)

Installation Area

Indoor

Dimension

294*228mm*170mm

NW/GW

2800/3500g

Package

1X 300W ZW0228 LED grow lights
1X Power Cord
1XHanging Kits
1.New Design And Lowest Cost
This LED grow light uses a unique dual-plug design that can be used according to the needs of the plant so that each light can be optimally utilized and to help you better control the growth of the plant meanwhile controlling costs.

2.High Efficiency and Save Money
Traditional forms of lighting you are indoor grow can be very powerful, but unfortunately, they aren't very power efficient. That is why LED grow lights are preferred. They have the power to produce a great deal of light without having to draw much power. Doing this saves you money in the long run.

3.Long Span Life
When you are using our newest LED grow lights, you will have the chance to grow for years without having to replace your lighting system. Most LED lights are rated at somewhere between 50,000 and 100,000 hours of use. For comparison, many other grow lights tend to last for around 20,000 hours before needing to be replaced.

4.Reliable Seller And Good Service
Xinjia is a professional led products manufacturer, 2 years warranty and 30 days satisfaction or return guarantee is our promise. If you have any problem, please feel free to contact us, we will provide prompt and satisfying customer service.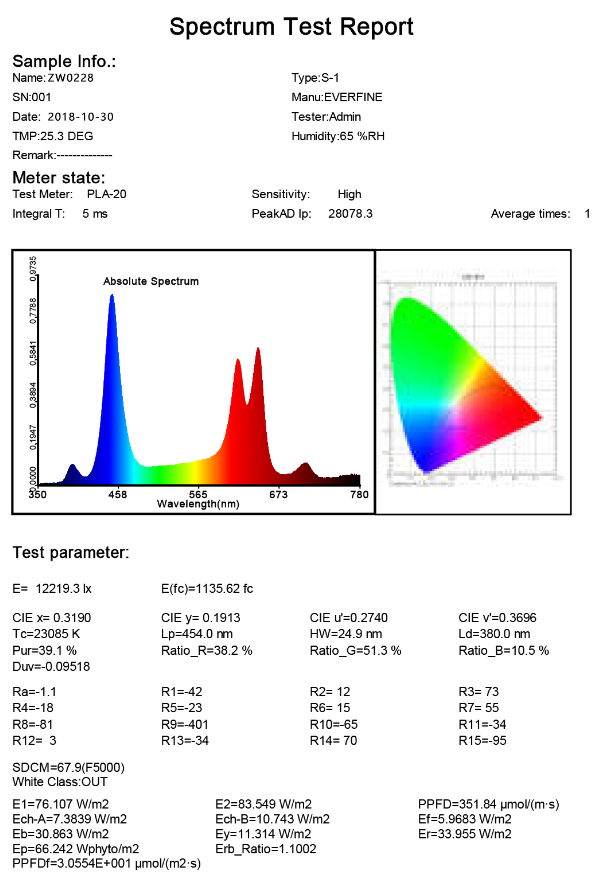 1.Q: Please suggested a max coverage and height.
A: Hi Dear Grower, it is best-fit 4*4*2tent, the height between the light and the plant can range from 50cm to 150cm. Please feel free to chose.

2.Q: What is the difference between lumen and PAR?
A: This can get pretty technical, so I'll try to keep is as simple as possible: lumens are for humans, PAR is for plants.
Lumen is a measure used for the amount of light seen by the human eye. Plants do not use the same wavelengths of light that look brightest to us (green and yellow for example). As a result, the lumen is not the most accurate measure when determining the effectiveness of a grow light.

3.Q: How many lights would I need for a 180-gallon saltwater tank?
A: I got two on my 150, And it's growing coral fine.

4.Q: What does the hanging kit cost?
A: The adjustable hanging kit is included with the purchase of the fixture.

5.Q: What kind of warranty does this light come with?
A: 2-year warranty on all the components. Hope this helps.