Description

Features of Products

Spectrum Test Report

Q&A
ZW0230-00 2018 NEWEST FULL SPECTRUM LED GROW LIGHTS
Rated Power

AC85~265V/900W

Power Consumption

252W±3%

Base

US,EU,AU,UK

LED Chips

336pcs ( 156

red

+72

blue

+42white+42Warm+12IR+12UV)

Material

Aluminum+Acrylic

Beam Angle

140°degree

Cover Area

2-20m²

Life Span

50000h

ours

Hanging Distance

Seeding: 24"-30" Growth: 16"-24" Bloom: 12"-16 "

Work Temperature

77°F~113°F

(

25℃- 45℃

)

Installation Area

Indoor

Dimension

828*228mm*170mm

NW/GW

6750/7770g

Package

1X 900W ZW0230 LED grow lights
1X Power Cord
1XHanging Kits
1.New Design And Lowest Cost
This LED growing light uses a unique dual-plug design that can be used according to the needs of the plant so that each light can be optimally utilized and to help you better control the growth of the plant meanwhile controlling costs.

2.Full Spectrum
We did lots of experimentation to ensure that this full spectrum design promotes plant growth. Growing lights includes universal Blue Red IR UV warm and white light provide everything plant desire in the natural sunlight. The expensive IR UV led promote plants to defense mechanisms, blue and red led is an essential light for plant growth.

3.High Efficiency
The 900W LED grow light can replace traditional 600-watt HPS/MH while consuming only 252 watts! More effective coverage area than other series lights. perfect for a 4x4ft growing area at 24" height.

4.Best Service
We are a professional LED light manufacturer with strong R&D team and many light testers. 2 years warranty plus 30 days money back guarantee. If you have any problems, please feel free to contact us. We will provide you with a completely satisfying reply.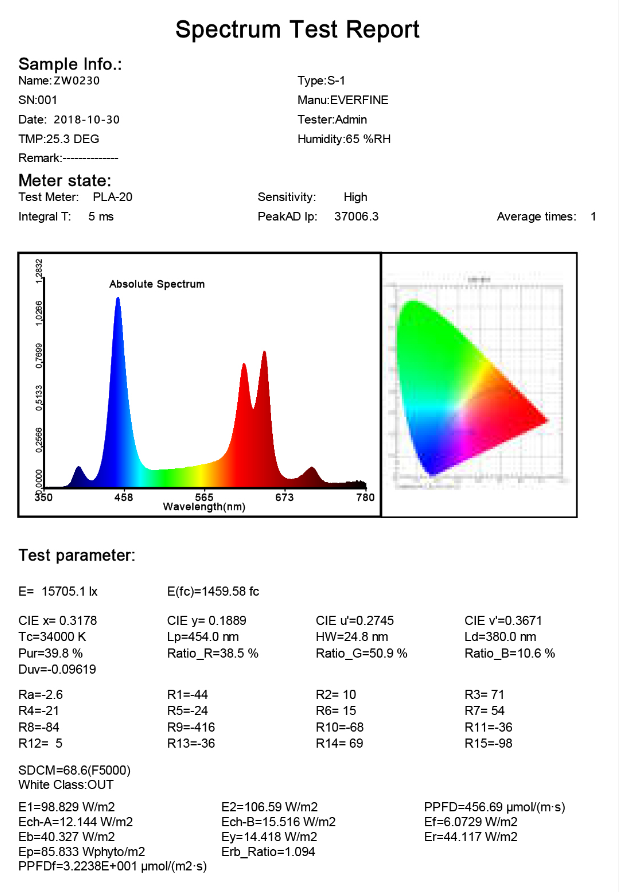 1.Q: Will one of these handle a 7'w x 4'd x 6'h grow room? I plan to take up most of the floor space with plants.
A: Honestly I would use 2.

2.Q: Hi, which will you recommend me for a 1.5x0.5x0.8m tent? Thanks!
A: Hello , the 600W is okay for your 1.5x0.5x0.8m tent, the 900W also okay, I recommend you use 900W, Many clients choose this light !!

3.Q: Needs a veg/bloom switch! - almost buyer. am I overlooking the veg and bloom switches? without them, it cost twice as much to run in some modes.
A: Full spec full time, no veg bloom switch. I have been growing since the '70s and the 900 watt is the best grow light I have ever used! One pure Indica plant in 5 weeks I had to turn to flower because I was not going to have enough room in my 4'x4'x7.5' grow tent. Blueberry Indica and she were 28 inches tall and 3 fee… see more

4.Q: What would you recommend for a 4x8 growing space for flowering? looking to purchase 2 of these. Not sure which wattage would be best suited.
A: I currently have a 4x4 and one 900W LED grow light is sufficient. I would highly recommend two for your size...