Description

Detail Image

Spectrum Test Report

Grow Tips
ZW0216 WATERPROOF LED GROW LIGHT
Rated Power

AC85~265V/45W

Power Consumption

14

W±3%

Base

With Plug

LED Chips

144pcs(90

Red

+36

Blue

+6White+6IR+6UV)

Material

ABS

Available power cord

All specifications except English regulations

Beam Angle

140°degree

Cover Area

0.5-2m²

Work Temperature

77°F~113°F(25

℃~

45

℃

)

Humidity

45%-90%

Life Span

30000hours

Product Dimension

252*252*29.5mm

Pack Dimension

300*170*38mm

NW/GW

525/700g

Package
1pc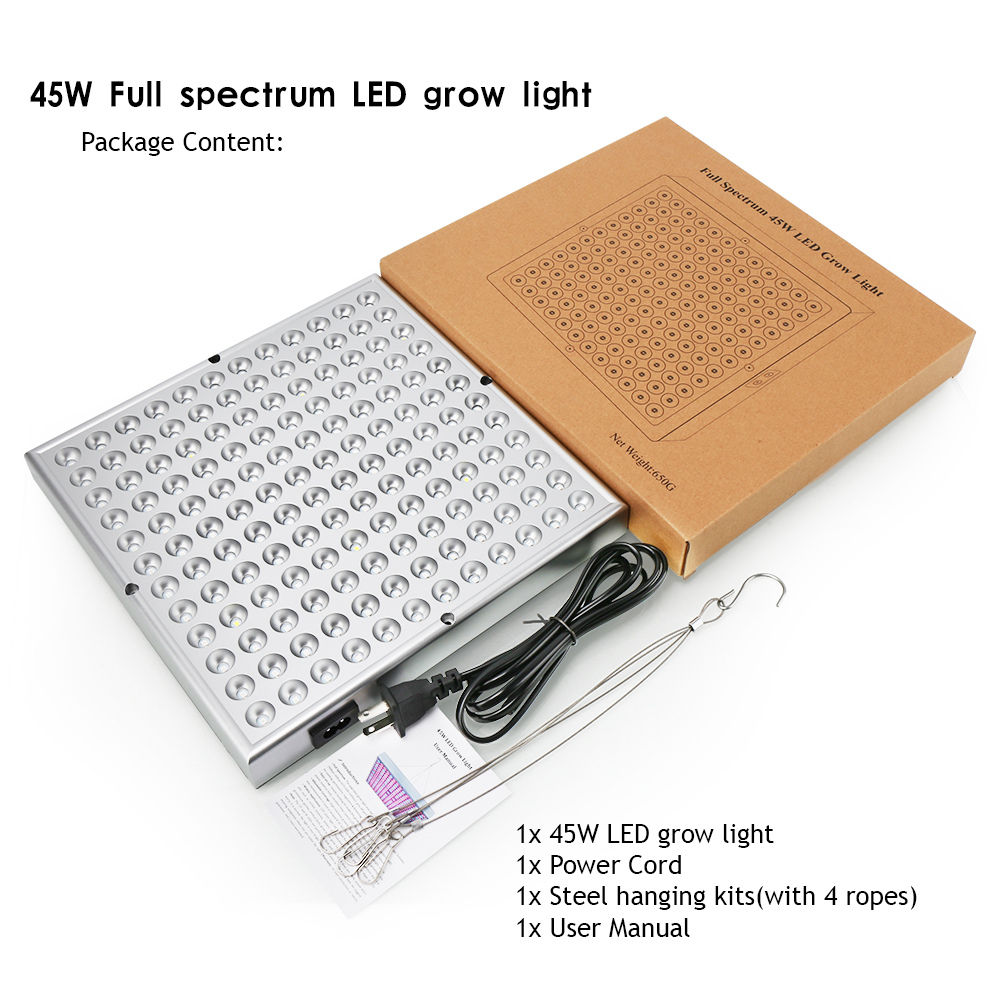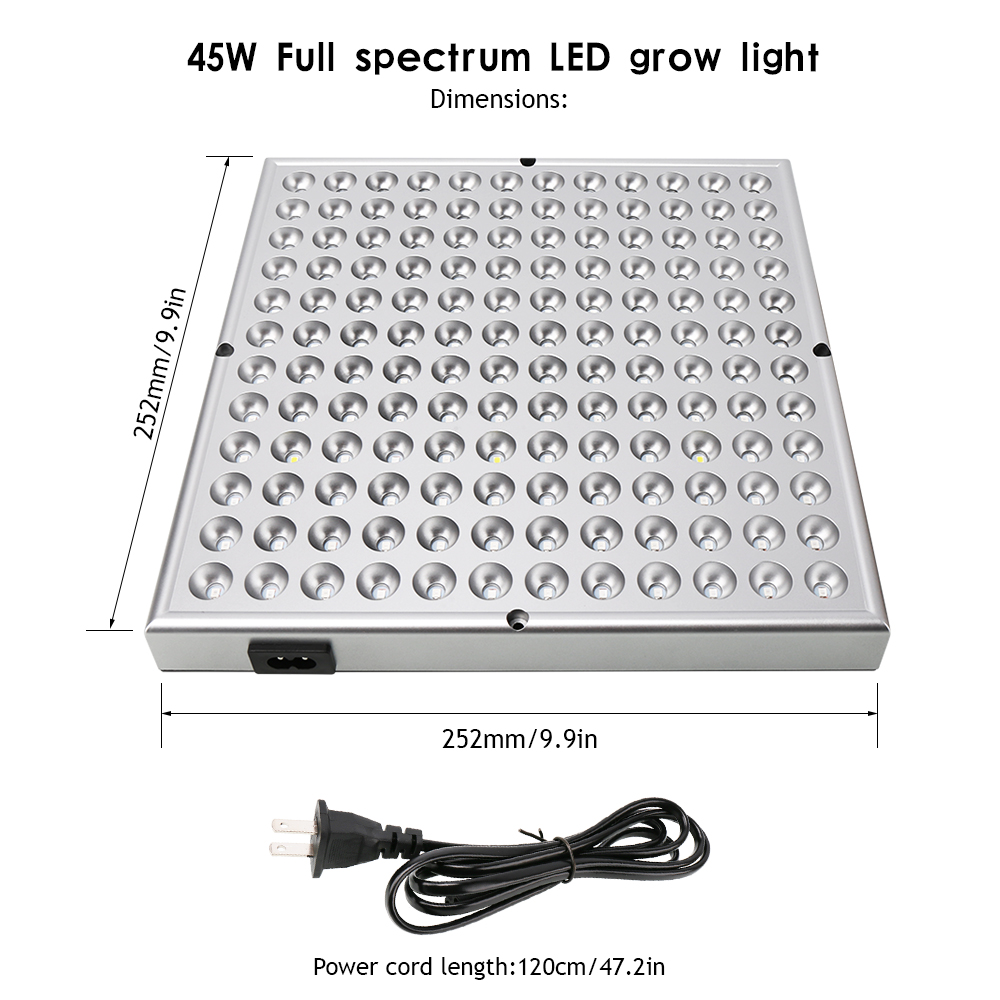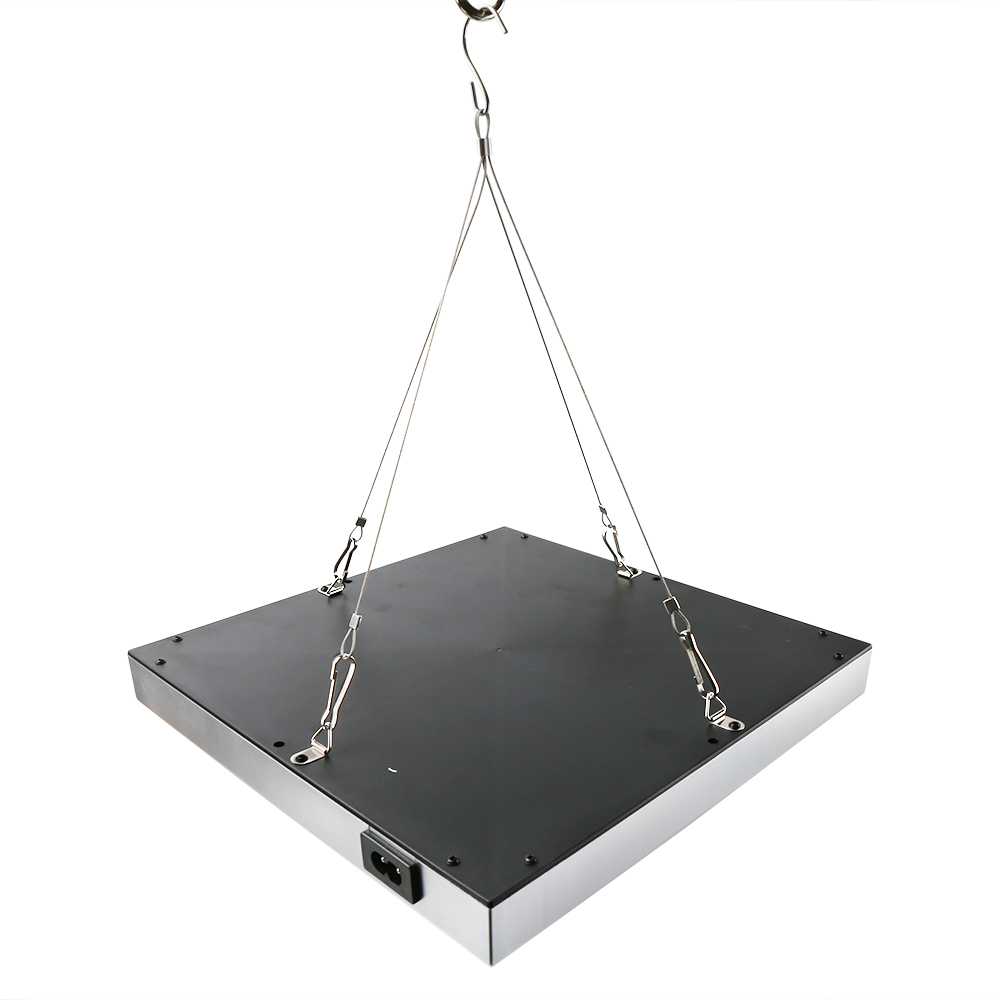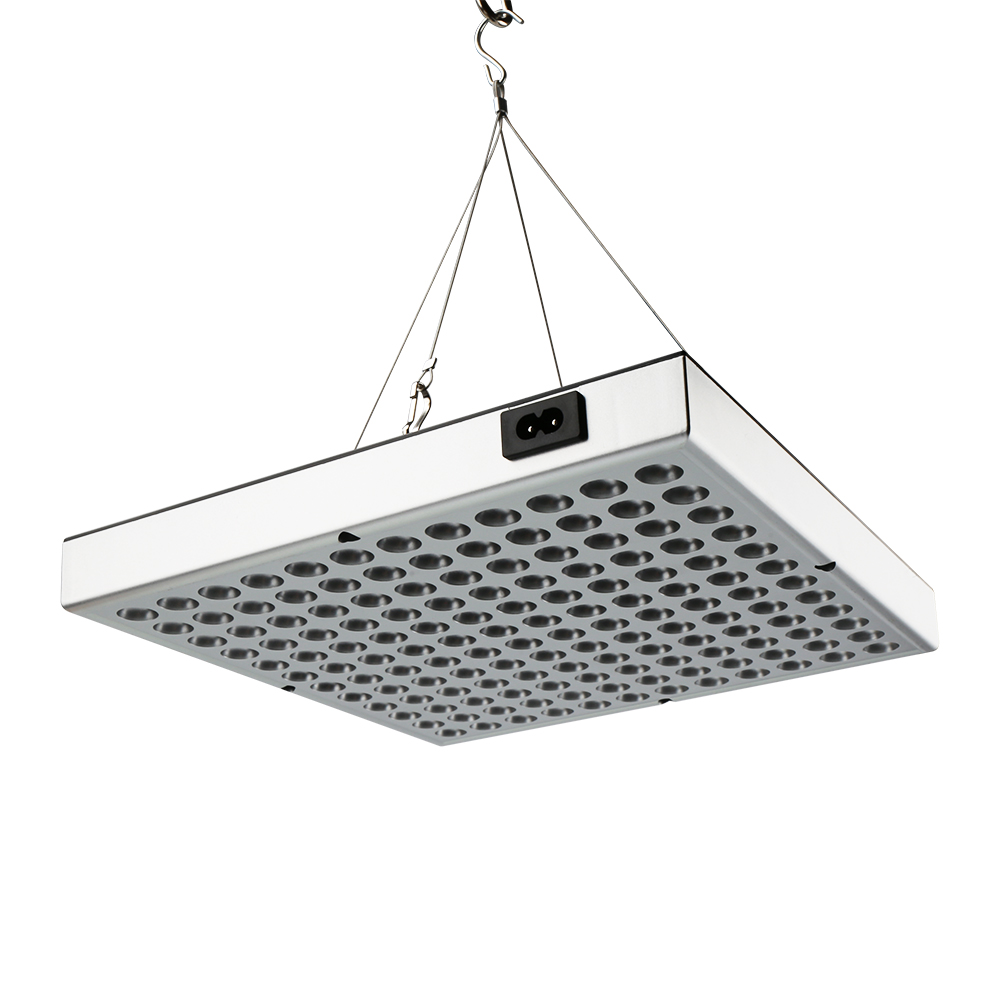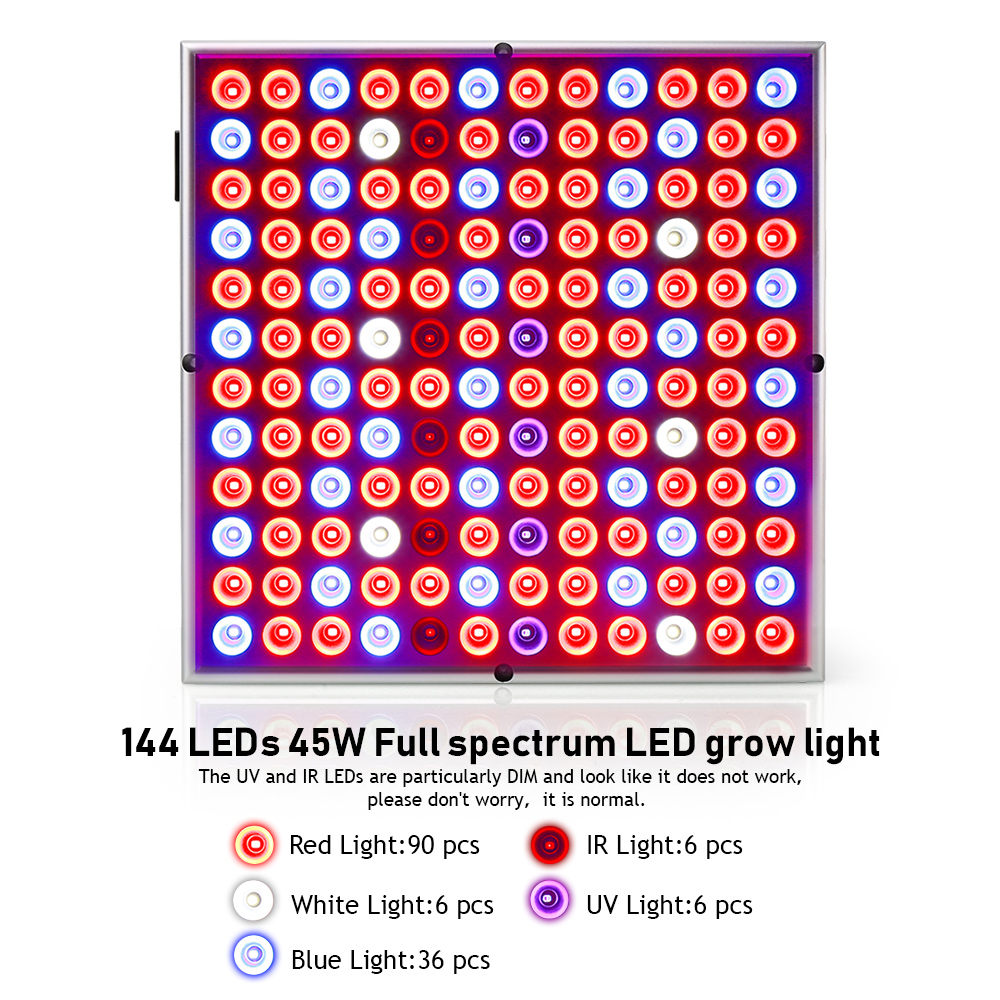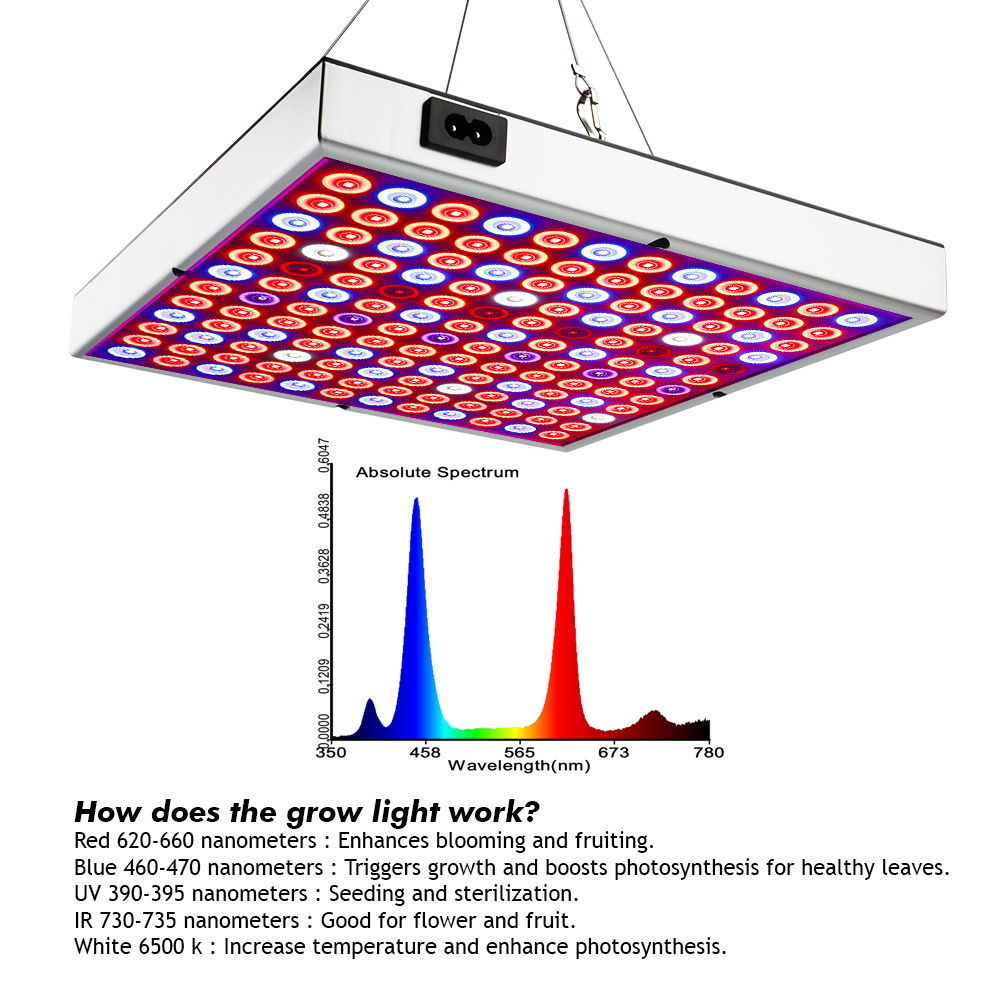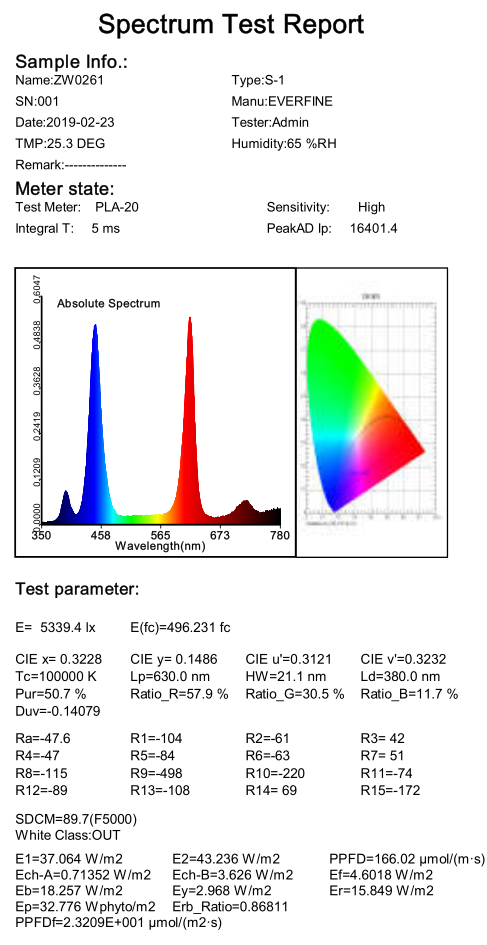 1. How do I determine the right led grow light for my grow area?
Measure the floor space. Multiply the length times the width and this will give you the square footage.

2.What is the adjustable coverage?
High luminous growing lamps cover Max 3x3ft at 2ft height, which was recommended to hand at around 8-30 inch from the plant depending on the growing cycle.

3. How does the grow light work?
Red 620-660 nanometers: Enhances blooming and fruiting.
Blue 460-470 nanometers: Triggers growth and boosts photosynthesis for healthy leaves.
UV 390-395 nanometers: Seeding and sterilization.
IR 730-735 nanometers: Good for flower and fruit.
White 6500 k: Increase temperature and enhance photosynthesis.

4.Recommended Growing Conditions
The rate of photosynthesis and transpiration are directly affected by temperature, humidity, and airflow.
The perfect temperature and humidity for your plants are found between 75°-85°F and 50% – 70% humidity, with plenty of airflows to replenish CO2. PH is 6-6.5. You may add more calcium and magnesium than normally needed.