Description

Features of Product

Spectrum Test Report

Q&A
ZW0220-00
108LEDs 50W FOUR MODES LED GROW LIGHT
Rated Power

AC85~275V/50W

Power Consumption

12W±3%

Base

E27

LED Chips

129pcs(60

Red

+33

Blue

+11White

+4IR)

Material

Aluminum Alloy

Beam Angle

160°degree

Hanging Distance

Seeding: 24"-30" Growth: 16"-24" Bloom: 12"-16 "

Cover Area

0.5-2m²

Lumen

660lm

Work Temperature

77°F~113°F

(

25℃- 45℃

)

Life Span

50000hours

Dimension

95*95*106mm

Installation Area

Indoor

Net /Gross Weight:

186g/240g

package
1pc
1.Newest Technology And High Quality
The LED growing light equipped with a metal aluminum heatsink for optimal heat dissipation. Built-in PC light covers with a transmittance of more than 95%; it can prevent water mist from touching the lamp beads and solder joints, thus improving the life and safety of the grow light bulb and solder joints.

2.4 Modes and Wide Use
This 90w LED grow light bulb has upgraded with red、blue、 young plant and full spectrum channel, you can choose which mode you want according to the plants' needs. Just turn on the power switch, it will change the light mode each time. The full spectrum LED Grow Light Bulb provides the necessary full wavelength of light that is required for healthy plant growth and also enhances photosynthesis efficiencies. It's ideal for all kinds of indoor plants at all growing cycle from seedlings to harvest

3.Excellent Performance
The 50W indoor LED growing light can rapidly promote the plant's growth rate. Also, it can regulate the nutrition quality, contribute to improving the synthesis of beneficial chemicals, remove harmful chemicals and improve the value of nutrition. Help plants grow healthier and more vigorous with abundant

4.Professional Customer Support
24 Months warranty and friendly customer service and 90 days money back guarantee, Each of Our led grow lights has passed strict inspection before they leave the factory. If there is any problem or you are not satisfied 100%, please feel free to contact us.

5.Remote Control
The indoor plant light can be used with a multi-functional remote to control the ratio of light beads and one remote controller can control multiple bulbs.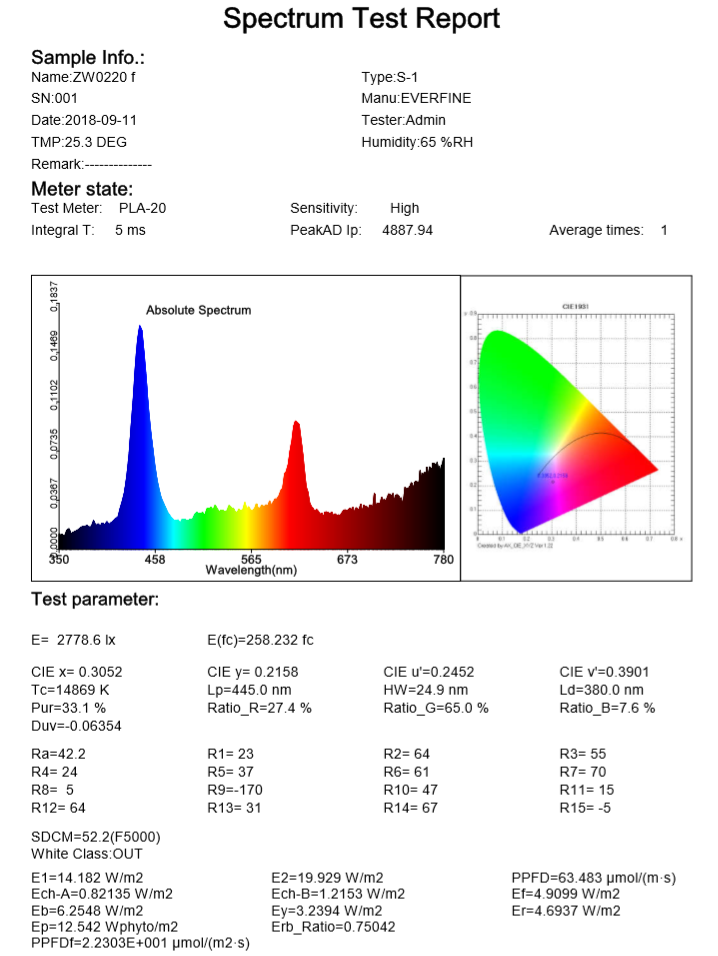 1.Q: Are these lights good for flowering as well?
A: Depends on the flowers. Certain flowers require about 10,000 lumens for a good yield. This is only 800 I think. I switched to a 300-watt ballast ($65) that puts out 8,400 lumens and had much better growth and flower yield than this bulb. I think this bulb is more for low light house plants.

2.Q: At the risk of sounding like an idiot, are the 6IR and UV led's visible to the naked eye? if so what color are they?
A: I don't know if they are visible, but the bulb puts a sort of pink light that I see when its on. I suppose that it is a combination of all the different leds that are on it.

3.Q: Does LED grow light item come with a socket?
A: No, LED grow light no have a socket, just as the photo.

4.Q: If used in a regular lamp with a shade and is uplighting, will this work?
A: It should be fine just match the width of the face of the bulb with the opening on your lampshade bracket above the socket

5.Q: What voltage does this grow light work?
A: This grow light working voltage is 85V ~ 265V.