Wholesale Pricing Enquiry
Ledtopplus-Wholesale Pricing Enquiry
Shenzhen XinJia Lighting Co. Ltd is a professional manufacturer of LED lighting products, including LED bulbs, LED grow lights, LED floodlights, LED ceiling lights, LED RGB lights and more, which all meet CE, FCC, CCC and RoHS standards. We do not only have the excellent technology of LED production, but also have our own factory which can make us to better control the cost.

Ledtopplus-Wholesale is designed for customers who have enjoyed our product and are interested in retailing. We always have great relationships with our wholesalers and offer competitive pricing for volume orders.

You can request a wholesale price list through three different ways:
Click

here

to know more detail

2. Ask us a question on the product's page that you are interested in. For example:
1. Chick "Have a question" on the ZW0196-00 page


2. Finished the content (such as:the color,the quantity, the material,the chips)and chick the send to us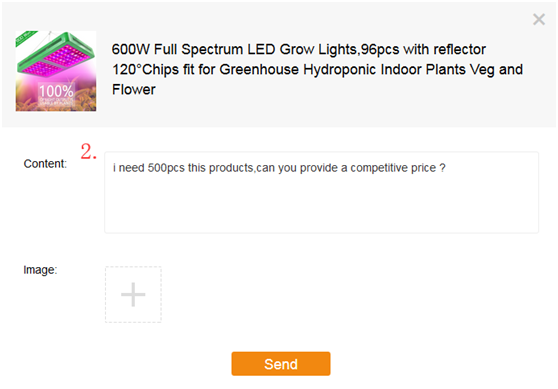 3.Chat us online
If you have any problem,please contact ASAP. We will try our best to help you!